The purpose of this fund
The world's first actively managed crypto ETF designed to provide investors with risk-adjusted returns above that of outright token ownership and a superior cryptocurrency investment experience.
One-Ticket Crypto Risk-Managed Solution
Gain risk-managed exposure to the entire scope of the publicly traded digital asset industry.
Superior Investment Experience
A risk-managed approach across multiple risk buckets offers investors a less volatile investment experience than outright token ownership.
TFSA/RRSP Eligible
Tax-free or tax-deferred compounding. Most crypto wallets through online accounts are ineligible.
Historical price of BTC & ETH
Sign up for our newsletter
Stay on top of the latest crypto news with our monthly newsletter. Subscribe now.
Still have questions?
Please read the prospectus for details or Contact us.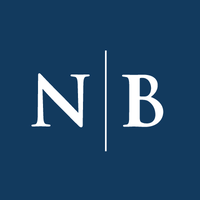 Managed by -
Neuberger Berman
Founded in 1939 with a focus on deep fundamental research, Neuberger Berman Investment Advisers manages more than $300-billion USD in assets today, primarily for institutional advisors. The firm takes a boots-on-the-ground approach, employing more than 600 investment professionals in 35 cities around the world.
ELIGIBILITY
drip
pacc
swp
registered accounts eligible
Commissions, trailing commissions, management fees and expenses all may be associated with investment fund investments. The prospectus contains important detailed information about the investment fund. Please read the prospectus before investing. As with any investment, there are risks to investing in investment funds. There is no assurance that any fund will achieve its investment objective, and its net asset value, yield, and investment return will fluctuate from time to time with market conditions. If the securities are purchased or sold on a stock exchange, you may pay more or receive less than the current net asset value. Investment funds are not guaranteed, their values change frequently and past performance may not be repeated.