The purpose of this fund
Diversify income sources with an actively managed strategy that tactically allocates across retail and institutional US preferred share markets.
•

Portfolio of predominantly investment-grade US preferred shares

•

Tactically allocates to global instruments to gain some exposure outside of the US

•

Additional allocation to unique market segments, including corporate and insurance hybrids, increases sector diversification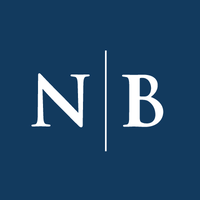 Managed by -
Neuberger Berman
Founded in 1939 with a focus on deep fundamental research, Neuberger Berman Investment Advisers manages more than $300-billion USD in assets today, primarily for institutional advisors. The firm takes a boots-on-the-ground approach, employing more than 600 investment professionals in 35 cities around the world.
ELIGIBILITY
drip
pacc
swp
registered accounts eligible
ESG Risk ratings, powered by Sustainalytics, evaluate a fund's position-weighted exposure to material and unmanaged ESG risk, as well as management efforts to mitigate those risks where possible. A lower score indicates low-risk exposure and transparent, active ESG risk management.